Do you Want To Start your own Staging business, or learn more about the industry?
Become a sought-after Property Stylist or Stager or take your current staging business to the next level. Our Home Improvement Training courses will will equip you with confidence and the necessary skills to make your property styling and staging dreams a reality. 
If you want to start your property staging dream business today, then sign up for our all inclusive Master Courses  that will give you access to all the individual courses and so much more! Or go through our list of individual staging and styling courses to find the course that is just right for you!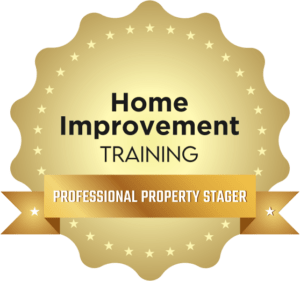 Property Stager
Master Course
Who Is This Master Course For?
Home décor lovers who want to start a career in home staging
Stay at home mums who want to utilise their creativity but still need work flexibility
Entrepreneurs interested in starting your own staging business
Established property stagers tired of wasting their time and resources with methods that just don't work!
The best thing about the courses, is that you can do it at your own pace, anywhere you want.
The full course takes around 85 hours to complete. 
Benefits Of Master Course To You:
You will be empowered and equipped with the right tools and training to immediately start your own staging business 

You will be able to avoid pitfalls and mistakes that can cost you a lot of money when running your own staging business

The time alone and opportunity cost that you will save, not having to figure out all the aspects of running a staging business yourself, will alone pay for the course ten times over!