Masterclass: Dining Room Staging & Styling To "Dine" For
Dining Rooms, in most homes, are the heartbeat of the home.  This is the place family comes together for special occasions, share conversation and enjoy each other's company.  Unfortunately, this space gets overlooked when it comes to preparing your property for sale. Because this room mainly consists of a table and chairs, property owners assume there is nothing to do in this space.  Nothing could be further from the truth.  Getting the scale and proportions right, will leave a lasting impression on your buyer.
Whether you want to become a property stylist or just wanting to provide your clients with a consultation, this course covers it all. Create a dining space that is tranquil, light, spacious and according to scale.
What Are You Going To Learn In This Course?
We will be covering the following topics and so much more…
✓  Decluttering and cleaning – what to do before thinking of styling the dining area
✓  Using the correct layout and paint colours to:
Make a small dining room feel bigger
Make a large dining room feel cosy
Make a dark dining room more brighter and more inviting
Open plan dining/living vs separate dining area, is there a difference when styling for sale?
✓  Different shapes and types of tables, and which one will suit your space better
✓  Different types of chairs and when to use them
✓  How to style your table and dining room
✓  How to style your buffet/ console or sideboard in a dining room
✓  We will finish off by looking at some Before and After Case studies to test your skills and put what you have learned during the training into practice
What will you be able to do after this course?
✓  Present a dining room that will appeal to most buyers
✓  Create an inviting space for the buyers
✓  Help anyone with decorating their dining room
This course is perfect for?
✓  Anyone that wants to learn more about Interior Decorating.
✓  Thinking of making property staging a new career – this is perfect for you.
✓  Are you a property developer, we will teach you how to create a living room space that will tick all the boxes.
Course Content
Total learning:

10 lessons

/ 1 quiz
Time:

4 hours
ANSWERING THE QUESTION - WHAT TO DE-CLUTTER AND CLEAN

DINING ROOM STYLING TIPS - STYLING DIFFERENT SIZED DINING SPACES

3 BEST KEPT SECRETS, HOW TO MAKE A SMALL DINING ROOM LOOK BIGGER

MEDIUM TO LARGE DINING ROOM STYLING THAT WILL LEAVE YOU BREATHLESS

HOW TO MAKE A LARGE DINING SPACE FEEL INVITING

HOW TO BEST STYLE YOUR BUFFET / CONSOLE or SIDEBOARD

ACCESORISE AND PRO STYLING TIPS FOR MAXIMUM IMPACT

YOUR PRACTICAL DINING ROOM ASSIGNMENT
Instructor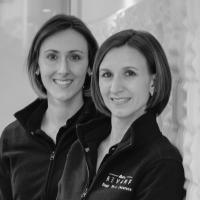 Ronel Bezuidenhout and Nicolene Steward, two super enthusiastic and energetic sisters, have combined their love of property styling with a genuine desire to teach others. They have built an award-winning home staging business and educate TAFE NSW students to become property stagers. They have renovated, styled and helped property owners from all over to prepare their properties for sale. Now, they have put their expert knowledge, skills and strategies together in these online courses, so you too can become a staging expert!
Related Courses
May 14, 2019 /
Let's Revamp