The Ultimate Kitchen Styling Bootcamp
A great looking kitchen is not only the biggest selling feature of your home, it is the heartbeat of the home.
Course Description
If you are new at learning how to style your kitchen or you are a property owner that is getting your home ready for sale, then congratulations! You are on the right track, because we are going to introduce you to professional property stylists that know all the tricks on how to successfully style a kitchen for sale.  In this tutorial, you will learn about the different methods stylists use to style a kitchen, the best-kept secrets of colour and balance.
This course will include easy-to-follow steps, before and after examples and pictures that will ensure you get your desired outcome of learning how to beautifully style your kitchen like a pro.  Kitchens are considered one of the most important areas in the house,  and you want to make it stand out from the crowd for the right reasons.  A great-looking kitchen could help increase the number of enquiries and as a result, increase your property's sale price as well.
What Are You Going To Learn In This Course?
We will be covering the following topics and so much more…
✓  Decluttering and cleaning
✓  Using the correct layout and  colours
✓  Using what you have in your home to style a kitchen
✓  Different ways of styling and preparing a kitchen for sale
What will you be able to do after this course?
✓  Present a kitchen that will appeal to most buyers
✓  Create an inviting space for the buyers
✓  Help anyone with decorating their kitchen
This course is perfect for?
✓  Anyone that wants to learn more about Interior Decorating.
✓  Thinking of making property staging a new career – this is perfect for you.
✓  Are you a property developer or home owner, we will teach you how to create a kitchen that will tick all the boxes.
(Please note:  The videos in this course, have been resized to suite any device.  Click on the 4 arrows to enlarge the video; see picture below)
Course Content
Total learning:

7 lessons

/ 2 quizzes
Time:

1 hour
LOOKING AT YOUR KITCHEN FROM A BUYER'S PERSPECTIVE

KITCHEN STYLING MAGIC: FOR OCCUPIED/VACANT PROPERTIES

FIRSTLY SEE HOW THE PROFESSIONALS DO IT

BEFORE AND AFTER PHOTOS: HOME OWNERS ACHIEVING AMAZING RESULTS
Instructor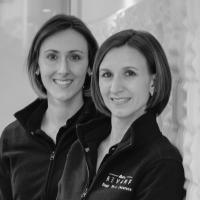 Ronel Bezuidenhout and Nicolene Steward, two super enthusiastic and energetic sisters, have combined their love of property styling with a genuine desire to teach others. They have built an award-winning home staging business and educate TAFE NSW students to become property stagers. They have renovated, styled and helped property owners from all over to prepare their properties for sale. Now, they have put their expert knowledge, skills and strategies together in these online courses, so you too can become a staging expert!