Business: Effective Quoting Process
What Are You Going To Learn In This Course?
We will be covering the following topics and so much more…
✓ The client called and asked for a quote – now what?
✓ What to do onsite at the client's property when quoting
✓ What tools do you need when going out to do a quote
✓ How do I actually price my services and work out a quote
✓ What you can do to give yourself the best possible chance of winning the job.
✓ Bonus FREE templates including Hire agreement terms and conditions to include, excel spreadsheet quote calculator and also email templates to send out to your client!
What will you be able to do after this course?
✓ Go out and quote any styling job
✓ Have the confidence and tools to give yourself the best possible chance of winning the styling job
✓ Price your styling services like a pro
✓ Save time by using our amazing templates to help you calculate your quote and sending out your email to the client
This course is perfect for?
✓ If you want to become a property stylist, but you have no idea how to do a styling quote, then this course is for you!
✓ If you are a property stylist however need more tips and advice on how to quote effectively, then look no further. This course will give you all the extra information you need to perform a successful quote!
Course Content
Total learning:

12 lessons
Time:

2 hours
QUOTING LIKE A PROFESSIONAL

OBTAINING THE CORRECT INFORMATION FOR YOUR STYLING QUOTE

HOW TO STREAMLINE AND REDUCE TIME SPENT CALCULATING YOUR QUOTE

HIRE AGREEMENT ESSENTIALS

SENDING OUT THE QUOTE - YOUR BEST SALES PITCH TO HELP YOU WIN THE JOB EVERY TIME
Instructor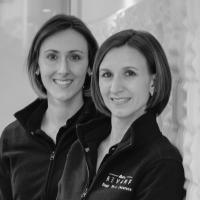 Ronel Bezuidenhout and Nicolene Steward, two super enthusiastic and energetic sisters, have combined their love of property styling with a genuine desire to teach others. They have built an award-winning home staging business and educate TAFE NSW students to become property stagers. They have renovated, styled and helped property owners from all over to prepare their properties for sale. Now, they have put their expert knowledge, skills and strategies together in these online courses, so you too can become a staging expert!