Webinar: 10 Ways to take photos like a pro for your portfolio
Our property stagers are achieving professional photos of their styling and decorating projects by following these easy steps. What is a professional property styling/staging portfolio and how can you duplicate this method?
From this..
this…
Francois from Francois Haasbroek Photography, a professional real estate photographer, will share the following with us:
 Best (budget-friendly) equipment that is a must-have, when you start out as a property stager.
 Good photo vs a bad photo – how to only take excellent photo shots
 Editing and sharing how-to tips
and much more.
BONUS GIFT:  Receive a $50 photography voucher
Course Content
Total learning:

2 lessons
Time:

1 hour
Watch Now: 10 Ways to take photos like a pro for your portfolio

The Stager's Portfolio Template
Instructor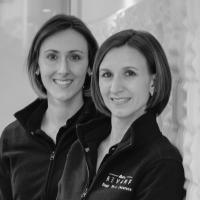 Ronel Bezuidenhout and Nicolene Steward, two super enthusiastic and energetic sisters, have combined their love of property styling with a genuine desire to teach others. They have built an award-winning home staging business and educate TAFE NSW students to become property stagers. They have renovated, styled and helped property owners from all over to prepare their properties for sale. Now, they have put their expert knowledge, skills and strategies together in these online courses, so you too can become a staging expert!