Business: Foundations Of A Successful Styling Business
You may think that having furniture, styling items and a truck or removalist team is enough to ensure the success of your styling business. However, we  have learned the hard way that there is so much more involved. To build a house or building that can weather any storm, you need to lay a strong foundation. And the same goes for a property styling business. If you want to prevent the downfall of your styling business and learn how build one that is robust and adaptable over the years, then this course is for you.
What Are You Going To Learn In This Course?
We will be covering the following topics and so much more…
✓ How to decide on the structure and how to register your Styling Business
✓ Selecting a fabulous name for your business to attract customers
✓ Branding – what colours and styles should I go for
✓ Marketing – how, when and what platforms should I use?
✓ Cash is King in the styling industry
✓ What is a property stylist's role and what services can you provide?
What will you be able to do after this course?
✓ Utilise the tools and tips we provided to setup your own styling business
✓ Utilise our social media calendar template to streamline your social media posting approach
✓ Become empowered to better manage your cash flow in your business
✓ Decide on the types of styling services you want to incorporate in your business
✓ Work on your professional image to help you win more styling jobs
This course is perfect for:
✓ Persons who have a love for interior decorating and styling properties, and are thinking of starting your own property styling business
✓ A person who already have  a styling business, however you would like further information and direction to help you strategize and strengthen your business to get more traction with clients.
Course Content
Total learning:

9 lessons
Time:

70 minutes
STARTING YOUR STYLING BUSINESS

HOW TO MANAGE FINANCIAL STORMS AND NAVIGATE INDUSTRY DISRUPTIONS

YOUR PROFESSIONAL IMAGE

Your wardrobe, your accessories, your marketing materials and your vehicle together convey a personal message about you. In this lesson we will focus on your professional image and attire when meeting a client.
Instructor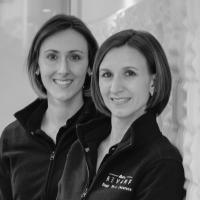 Ronel Bezuidenhout and Nicolene Steward, two super enthusiastic and energetic sisters, have combined their love of property styling with a genuine desire to teach others. They have built an award-winning home staging business and educate TAFE NSW students to become property stagers. They have renovated, styled and helped property owners from all over to prepare their properties for sale. Now, they have put their expert knowledge, skills and strategies together in these online courses, so you too can become a staging expert!