Bathroom and Laundries are some of my favourite areas when it comes to styling.  With a minimal styling budget and a good clean, you can create a look that will impress any buyer.
What Are You Going To Learn In This Course?
We will be covering the following topics and so much more…
✓ 6 Ways to immediately increase the perceived size of any bathroom.
✓ Decluttering & cleaning solutions that work.
✓ How to use colour correctly in bathrooms.
✓ High impact styling strategies for a minimum budget
✓ Our secret stylists' shopping recipe
What will you be able to do after this course?
✓  Correct the colours in the bathroom
✓  Make a small bathroom appear bigger
✓  Creating a space that buyers will love
✓  Help anyone with decorating their bathroom
This course is perfect for?
✓  Anyone that wants to learn more about Interior Decorating.
✓  Thinking of becoming a property stylist
Course Content
Total learning:

10 lessons
Time:

3 hours
6 Ways to immediately increase the perceived size of any bathroom.

6 Methods on how to increase the perceived size of any bathroom

15 min

Bathroom: Decluttering & cleaning solutions for your clients

Quick bathroom upgrading secrets to impress your client

07 min

Impress your client with this bathroom cleaning checklist

15 min

Explaining purpose and value of decluttering

20 min

Bathroom decorating items to suggest your client buy

07 min

Professional bathroom styling suggestions

Bathroom Practical Session: Before and After photos

Bathroom practical session

30 min

Laundry styling consultation

Doing a laundry consultation for your client

07 min

Professional laundry styling items and placements

Laundry styling items

15 min
About the Instructor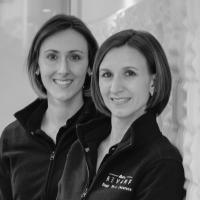 Let's Revamp
Ronel Bezuidenhout and Nicolene Steward, two super enthusiastic and energetic sisters, have combined their love of property styling with a genuine desire to teach others. They have built an award-winning home staging business and educate TAFE NSW students to become property stagers. They have renovated, styled and helped property owners from all over to prepare their properties for sale. Now, they have put their expert knowledge, skills and strategies together in these online courses, so you too can become a staging expert!
Related Courses
May 20, 2021 /
Let's Revamp